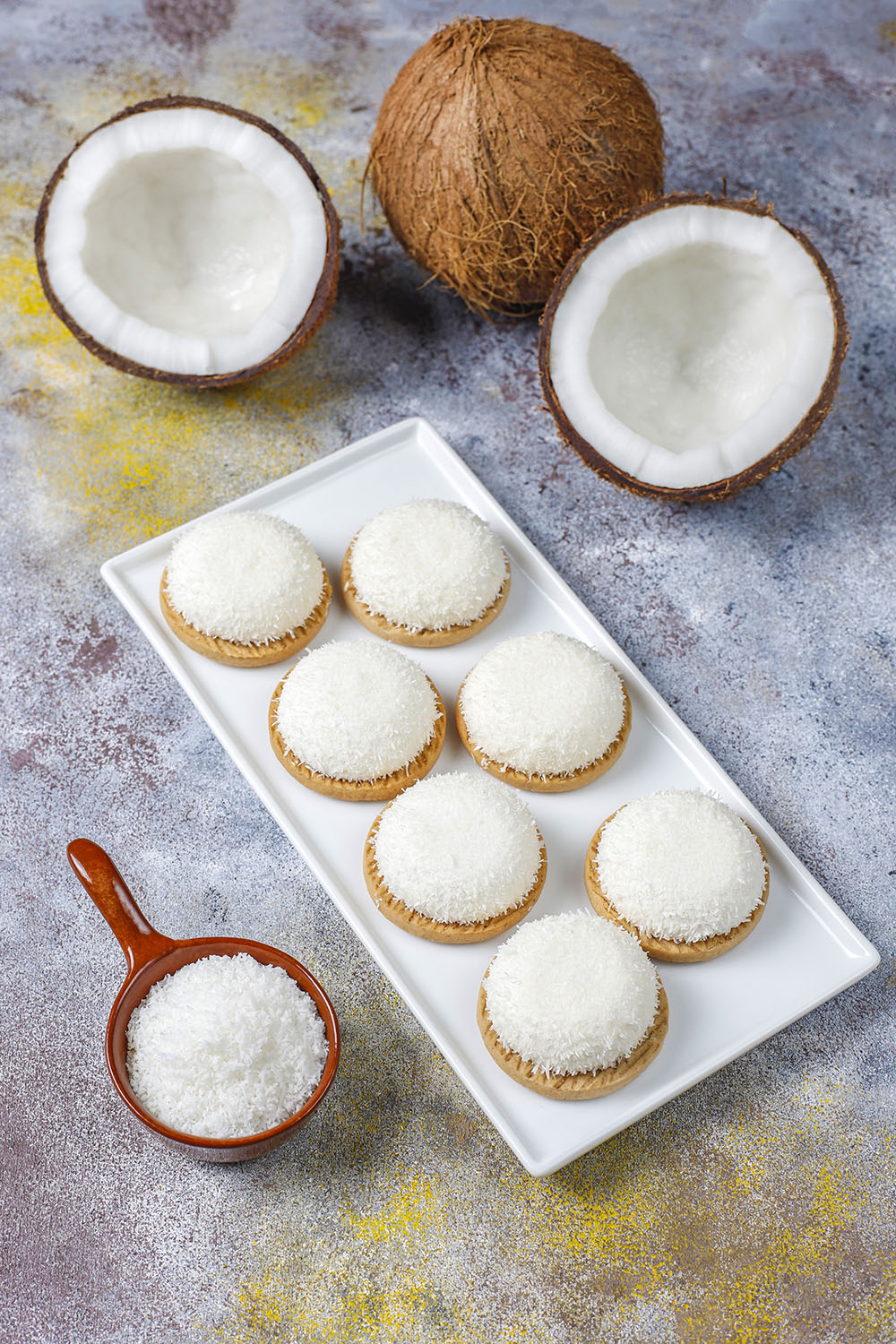 Desiccated coconut is the meat of the coconut (also known as copra, coconut meat) that is shredded, defatted and dried by specialized equipment, produced from 100% natural ingredients fromt the white copra inside the dried coconut. After being shaved off the brown outer shell, it will be ground or chopped into granules / fibers or pieces. In the final step, it will be sterilized and packaged according to the standards of each market.
Standard desiccated coconut has an opaque white color like rice, with the signature aroma of coconut.
In the production process, all stages are strictly controlled from inputs to production and processing to make sure that no harmful chemicals are used to produce the product.
With modern drying technology in the manufacturing industry, Coco Hitech's desiccated coconut  has a delicious, fatty taste, with the typical color of milky white, meeting export standards in the international markets, especially high demanding markets such as Europe & North America, Korea and China.
Production technology
Each piece of fresh, clean copra is put through a sterilization system and blanched continuously before being cut or grounded into the required particle sizes. We apply drying technology with advanced specialized equipment and metal detector system at each stage before putting it into packaging.
Coco Hitech assures consumers that desiccated coconut products are subjected to strict supervision according to ISO and HACCP quality management standards. What makes us different from other suppliers is our reputation and commitment to the best quality. We do not lower the quality of our product to lower the price for competition. Before the goods are delivered to the customer, all products are subjected to physical and microbiological analysis on the composite sample. Our products are certified by Kosher, Halal, guaranteed to follow strict procedures and have unlimited market coverage