Our products
Produced from high standard 1-year-old Ben Tre Coconut material. Let's find out those quintessential products from our Coco Hitech factory.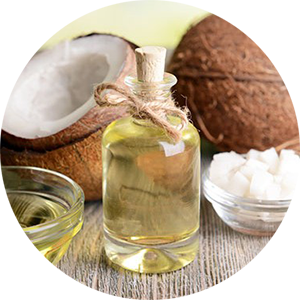 Dầu dừa organic
Dầu dừa nguyên chất Organic là dầu dừa sản xuất theo phương pháp hữu cơ và có ít nhất 70% thành phần từ nguồn gốc nông nghiệp được chứng nhận theo chuẩn hữu cơ do Bộ Nông nghiệp Mỹ (USDA) đề ra.
Dầu dừa nguyên chất Organic có chứa các thành phần chính hữu cơ thiên nhiên giúp làm đẹp da một cách an toàn và hoàn toàn không có sự xuất hiện của bất kỳ loại hóa chất hay chất bảo quản nào.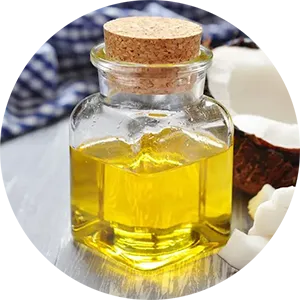 Dầu dừa thô
Dầu dừa thô Coco Hitech được sản xuất từ cơm dừa, bã dừa loại 2 và vỏ lụa của quả dừa bằng quá trình ép lực lớn sau đó lọc ra dầu thô, được sử dụng rộng rãi trong nhiều ngành công nghiệp như làm đẹp, thực phẩm, chăm sóc sức khỏe, dinh dưỡng, xà phòng và năng lượng thay thế.
Coco Hitech là nhà sản xuất và cung cấp dầu dừa thô crude coconut oil tốt nhất và giá tốt nhất tại Việt Nam.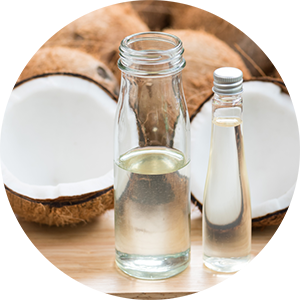 Dầu dừa tinh luyện
Dầu dừa tinh luyện Coco Hitech đã qua quá trình tinh luyện, chế biến như để làm tẩy mùi, tẩy màu hay giảm độ đông của dầu. Tinh luyện dầu có nhiều hình thức, ví dụ dầu dừa RBC tức là đã qua tinh luyện (refined) loại bỏ các chất béo gốc tự do, tẩy (bleached) màu và khử mùi (deodorized) hoặc làm giảm độ đông.
Ngoài việc sử dụng dầu dừa tinh luyện Coco Hitech dùng để nấu nướng như các loại dầu ăn khác hoặc để làm bánh và các món ăn chay.
Coco Hitech canned coconut milk
COCO HITECH Coconut milk is made from qualified coconuts in Ben Tre province, it has rich nutrients and fanstatic delicious. COCO HITECH is currently one of the leading brands of coconut products in Ben Tre, Vietnam. COCO HITECH's products have been exported to more than 50 countries in Asia and Europe, especially Korea and China.
Nutritional composition of 100 gram Coco Hitech coconut milk:
Energy: 230kcal
Carbohydrates: 5.5g
Sugars: 3.3g
Dietary fibre: 2.2g
Saturated Fat: 21.1g
Monounsaturated Fat: 1.0g
Polyunsaturated Fat: 0.26 g
Protein: 2.3 g
Visual indicators of Coco Hitech coconut milk:
– Coconut milk's state: Liquid, viscous.
– Coconut milk's color: White coconut milk.
– Coconut milk's taste: aroma, greasy, no strange taste.
COCO HITECH COCONUT MILK
Not only in Vietnam, coconut milk is also a popular ingredient in many countries around the world. With a rich, smooth flavor, coconut milk is an indispensable ingredient in hundreds of recipes from simple to sophisticated, making the dishé more delicious and richer.
Coconut milk, also known as COCO HITECH coconut milk, is taken from the coconut meat that has been pureed (or grated) and squeezed to extract the water. Making coconut milk manually is often applied by women because it retains the fatty, pure aroma from coconut. With convenience, COCO HITECH coconut milk is trusted by many housewives.
Coco Hitech coconut milk products are packed into PE bags of 5kg – 10kg and vacuum sealed then stored at temperatures from 00C- 50C, so they always keep the purest delicious taste of coconuts.
Cooperate
with us
As a reputable manufacturer and exporter, products are quality controlled according to international standards, meeting strict requirements in European, American, and Japanese markets.
For any cooperation requirements, questions to be answered or product advice, please contact us:
Why choose us?
Why choose us?
Coco hitech chooses the motto of putting PRESTIGE and QUALITY as top concerns, creating a basis for future development.
Standardized Manufacture Process & Diversified Products
Coco Hitech always has strict control over the source of raw materials as well as the standard purchasing system. We also proved our strength through diversified products with high export value.
Modern production lines of international quality
Coco Hitech's factory acquired the most advanced machinery and equipment technology in the industry of producing coconut products. The quality of each Coco Hitech's product is controlled according to international standards.